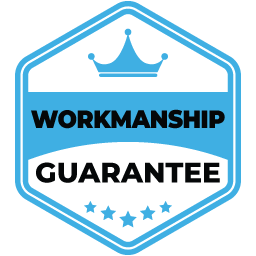 What to Expect When You Partner with Key Roofing & Exteriors
We have established an efficient and effective process to help you get back to your life after experiencing roofing damage. When you work with our team, you can expect the following services:
Schedule an inspection and estimate appointment with our roofers
Build a personalized plan that includes helping you file complicated insurance claims
Help you get the most out of your insurance claims and warranties
Complete the repairs and keep you updated every step of the way
Residential Roof Repair Services
From minor to major repairs, we bring the same professionalism and expertise to each job. We will take the time to ensure your roof is expertly repaired and your paperwork is filed correctly with minimal disruptions to your life.
Whether you're searching for storm damage roof restoration or repairs for unexpected wear, our team provides premier residential services, such as:
Roof repair estimates and inspections
Roof repair and replacement for shingle, tile, slate, and metal materials
Storm and hail damage restoration
Window installation, painting, and drywall services
Gutter installation and repairs
Our team provides unparalleled experience in roofing, painting, and window installation from start to finish. Working with you every step of the way, you'll feel confident that your repair is done the right way, the first time.
White Glove Trusted Customer Service
If you've experienced storm damage, you're not alone.
Insurance claims are complicated, especially when you're juggling pending repairs and the chaos from normal life. Our team will work directly with the insurance claim company to maximize your claim amount to keep money in your pocket and quickly repair your roof.
We know you want to settle your claim with limited friction so you can get your roof repaired and return to your life. We work directly with your insurance company to ensure the process is handled smoothly.
Discover Your Local Residential Roofing Contractor
From our inspection to the insurance claim and repairs, our team will help you throughout the entire process. With comprehensive residential roofing services and experience working with insurance companies, we guarantee quick and effortless service so you can return to normalcy.
Schedule an Inspection Today!
Let Key Roofing & Exteriors take the guesswork out of your residential roof repair by scheduling an inspection today.