Roof Damaged in Castle Rock, CO
Let Us Work With Your Insurance Provider
Roofing Company in Castle Rock, CO
It's not uncommon for Colorado to receive severe hail storms and significant hail damage. As part of the US Hail Alley that receives frequent hail storms, Colorado is known for its frequently severe weather. With hailstones reaching the size of baseballs, the storms can severely damage your roof and home.
Unfortunately, you may not notice roof hail damage immediately, especially if you do a DIY inspection. However, moisture leaks and structural damage may reveal more significant problems later. Hiring a reliable roofing company in Castle Rock, CO, is your best bet in restoring and maintaining your roof's integrity.
Key Roofing & Exteriors is a full-service roof damage restoration and management company serving Castle Rock, CO. With our assistance, you have an experienced advocate on your side to help you navigate the home insurance red tape to ensure a seamless experience.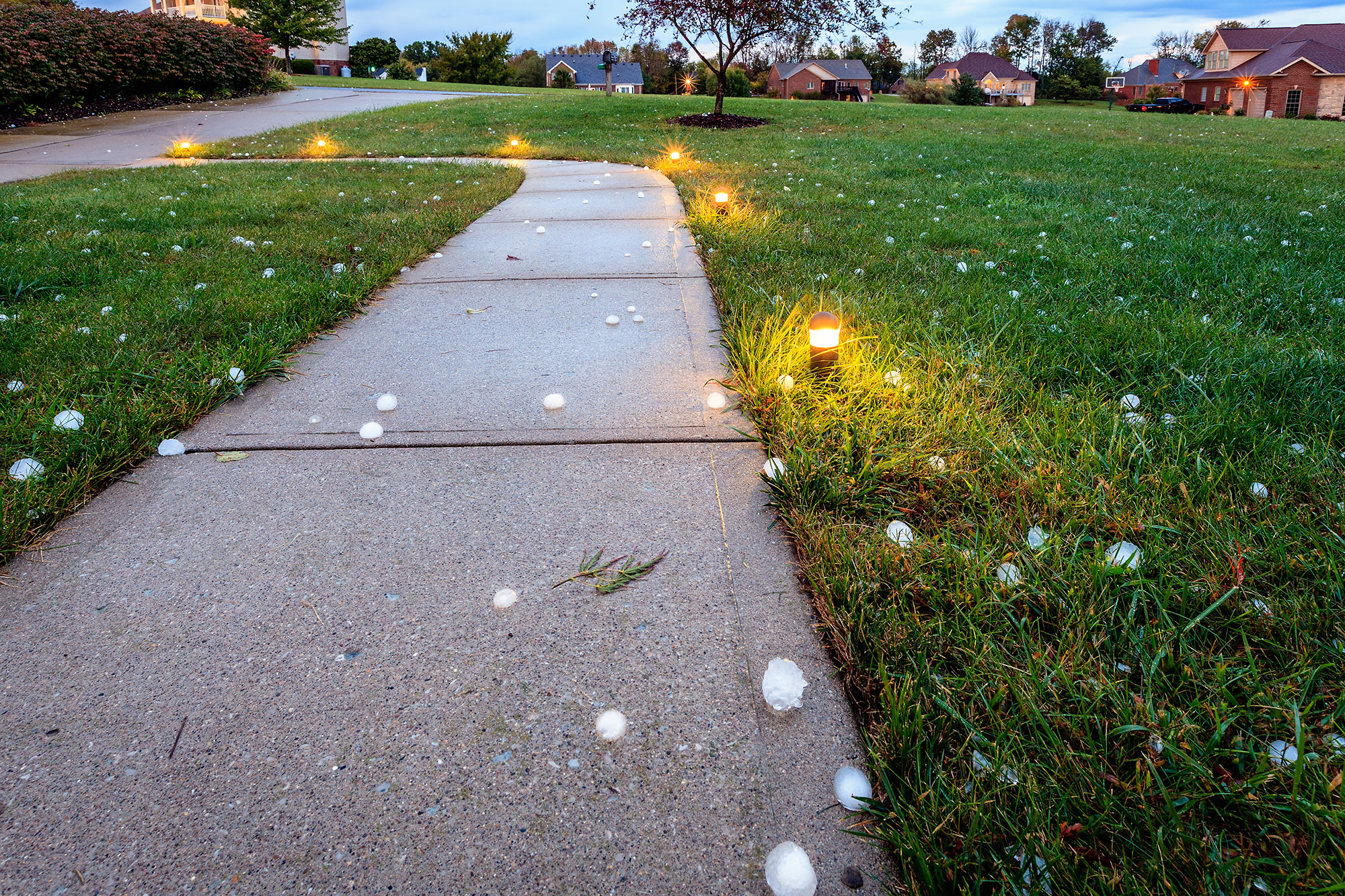 How to tell if Your Roof Has Hail Damage
Hail makes tiny dents in your shingles that eventually lead to leaks. Your roof starts deteriorating faster and causes interior leaking that leads to costly repairs. Keep an eye out for broken, dented, or missing shingles, leaks in your roof, and water damage on your ceiling.
The presence of granules in your gutters or downspouts is another sign of roof damage. As is flashing, vents, torn siding, and dented gutters. Even though hail damage on your roof may appear minimal, there is a possibility of severe damage underneath. Hence, it's essential to call a roofing company in Colorado to inspect and assess for damage.
History of Hail Storms in Castle Rock, CO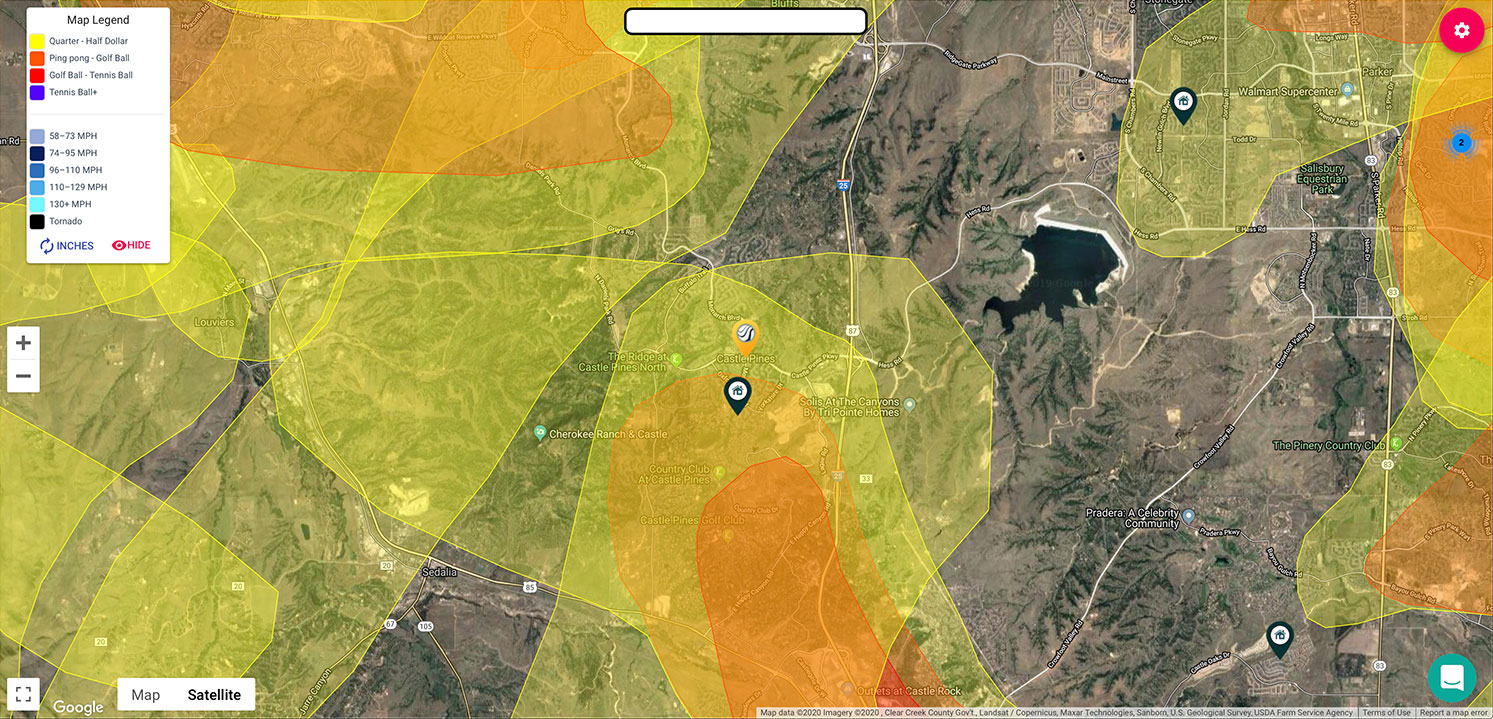 Leading White Glove Roofing Company in Castle Rock, CO
A Key Roofing & Exteriors' advocate is a lot more than what you've seen from other roofing companies who may have knocked on your door. Our advocates work directly with your insurance company to get the maximum claim amount to repair your property. Once hired, we advocate for you as your authorized third party dealing with the bureaucratic financial and regulation processes attached to both your mortgage and insurance companies.
The insurance claims process is different and unique with every lender or insurer. If managed incorrectly, the process can prove detrimental to the homeowner.
At Key Roofing & Exteriors of Castle Rock, CO, we specially design our unique claims management systems to help our clients looking to settle their insurance claims quickly and painlessly. We understand how intimidating, frustrating, and overwhelming the entire process can get. Our advocates take care of everything, along with your roof restoration process.
Need a Roofing Company in Colorado?
Key Roofing & Exteriors is your go-to full service roofing company in Castle Rock, CO. We do outstanding roof replacement jobs, but we also offer concierge hail damage service with a particular focus on insurance work. We also help identify other areas of your home with hail damage that may be covered under your insurance policy. Contact us today or give us a call at (720) 641-7227.