Hail Damage in Lone Tree, CO?
Let Us Work With Your Insurance Provider
Roofing Company in Lone Tree, CO
You probably just expect a roofing company to install your new roof, but with Key Roofing & Exteriors, you get so much more. Key Roofing & Exteriors offers white glove, concierge roofing company services in Lone Tree, CO. When your roof is damaged in a storm, Key Roofing & Exteriors will be there for you every step of the way, not just to repair or install your new roof, but to work with your insurance company and get your life back on track.
Every year, hail storms cause millions of dollars in damages to homes and property across Colorado from April to September. In the last ten years alone, hail storms have resulted in over $5 billion in insured damage making Colorado the third most common state for hail damage in 2018 behind Kansas and Texas. As a result of this, up to one-half of your home owner's insurance is likely going to hail and wind damage costs. If your roof is damaged by hail, it's important you get the money you are owed so you can get your roof fixed fast.
History of Hail Storms in Lone Tree, CO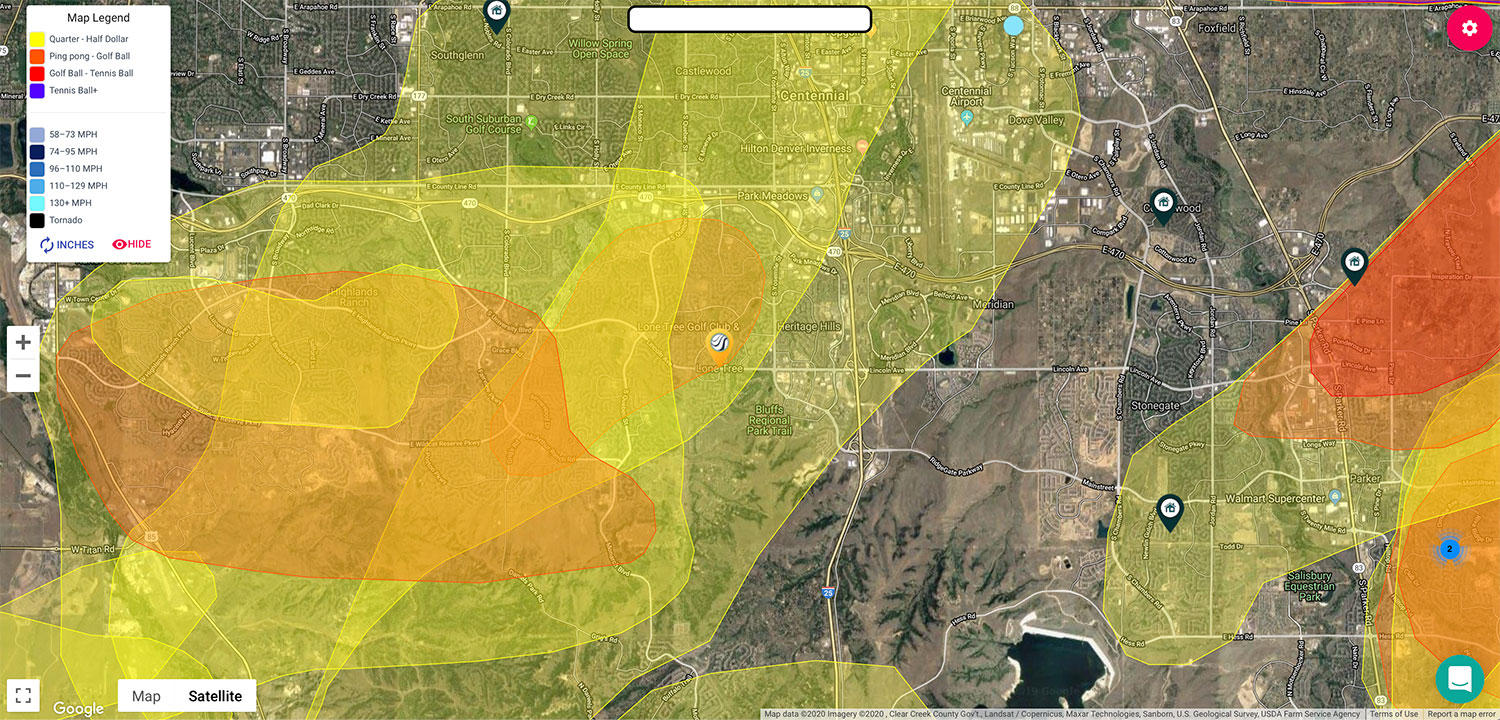 A Professional Roofing Company
Key Roofing & Exteriors is a full-service roofing company in Lone Tree, Colorado with experience in both residential and commercial roofing. Not only can Key Roofing & Exteriors install your new roof, we also have experience repairing both hail and wind damage done to an existing roof. We provide both interior and exterior repair services and you can trust us to have experience working with all roofing materials. During this difficult time, you can expect us to treat your home as though it were our own during your roof installation or repair work after a storm.
A Step Above the Rest with White Glove Service
When we install your roof, we want it to last. If your roof is damaged by a hail or wind storm, your problem is our problem. This is what sets Key Roofing & Exteriors apart from all the rest. Our professional staff will communicate on your behalf with your insurance company, making sure you get the maximum reimbursement claim you are entitled to so that we can repair your roof as good as new or better. We know that this is a stressful situation for you, and we want to help. Many homeowners don't know where to begin when they suspect hail damage. That's why we offer emergency services to get your roof repaired as fast as possible. Let us handle not only the repairs, but the insurance company. You are not alone in this stressful time.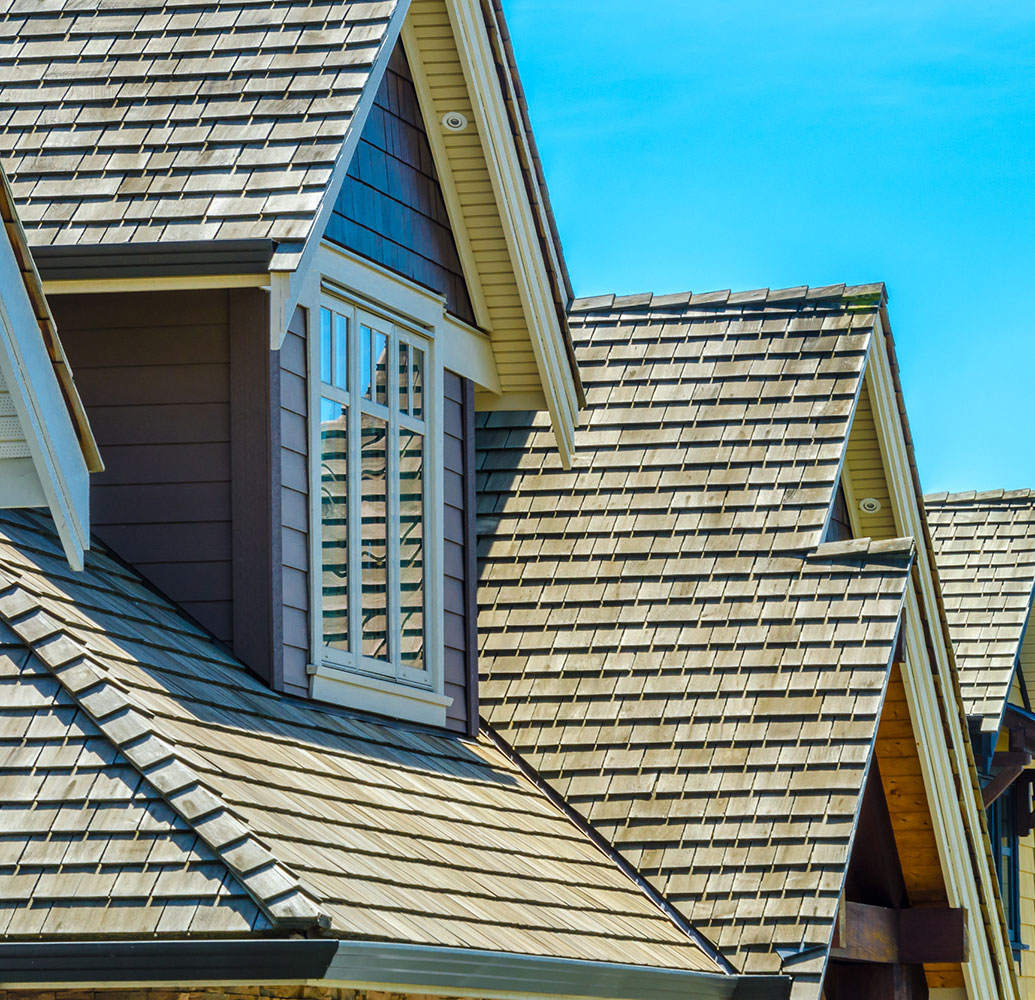 We at Key Roofing & Exteriors care about you and your home. We think of you as family and we want your family to be safe inside your home with a sturdy roof over their heads that you don't have to worry about. We know your home is more than just an investment to you, and we don't want you to worry about it when something goes wrong. Let us do the work so you can get back to your life! Book your roof inspection below to start the process.